Our expertise: completion of your projects and support for your innovation
Our development teams work from your specifications and requirements to design with you the best galenic form adapted to your request and monitor the production of products from trial batches to industrial transposition.
Our experience in galenics means we can adapt to the ingredients chosen, regulatory constraints and the requirements of organic certification for your labelled products and offer products that correspond to the required use. We also help you adapt your formulas and packaging to changing regulations.
Carrying out trial batches means we can make your project a reality and work with you to determine the choices in terms of format, coating, and aromatisation.
For your liquid products, we benefit from the extraction skills of our sister company Golgemma, located in Rhône-Alpes, specialising in the manufacture of liquid extracts from locally sourced organic plants. We can therefore offer formulations of syrups, plant complexes and buds.
Each new product or reformulation is accompanied by all the documentation needed for its registration both in France and abroad.
Manufacture of dry formats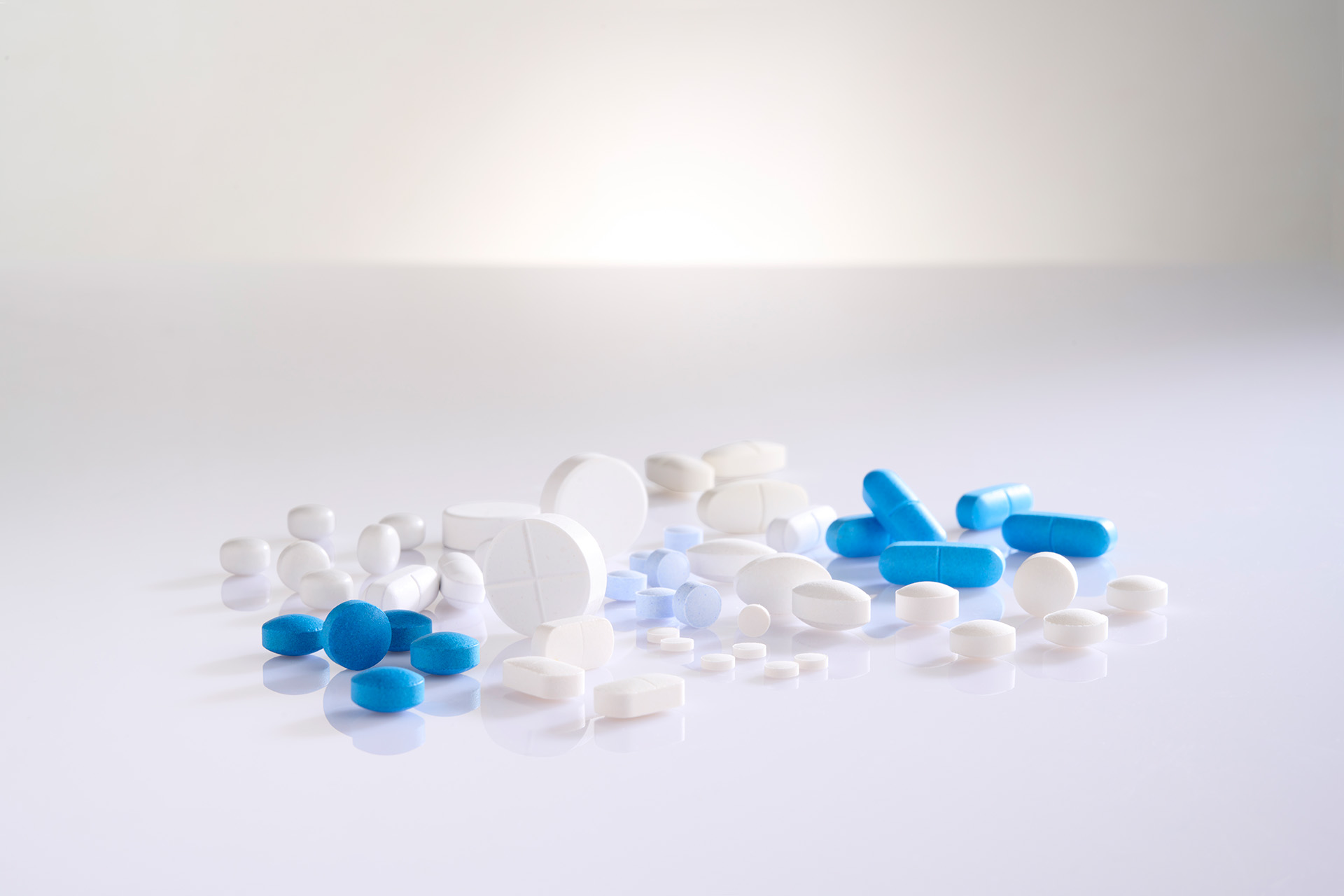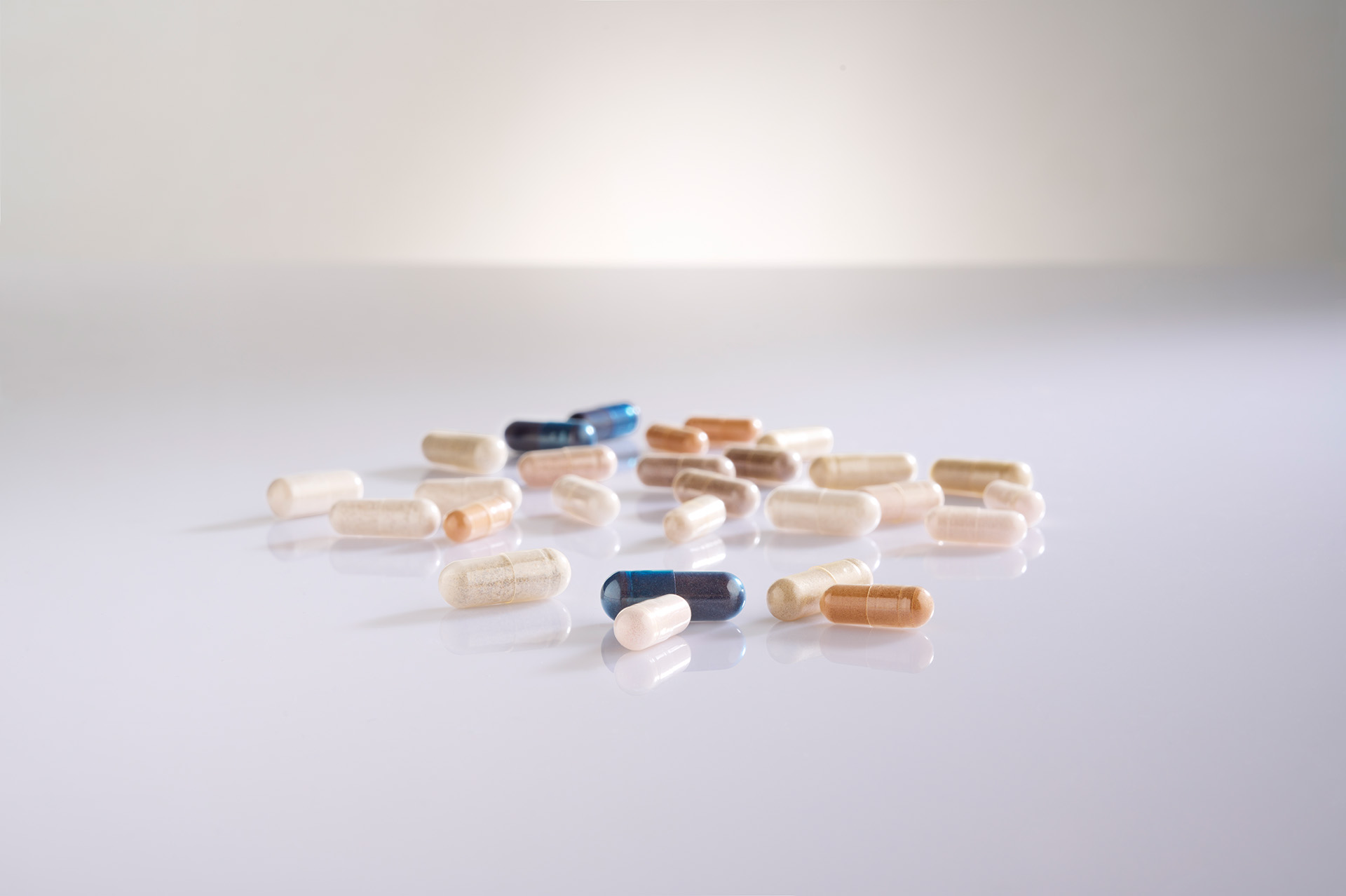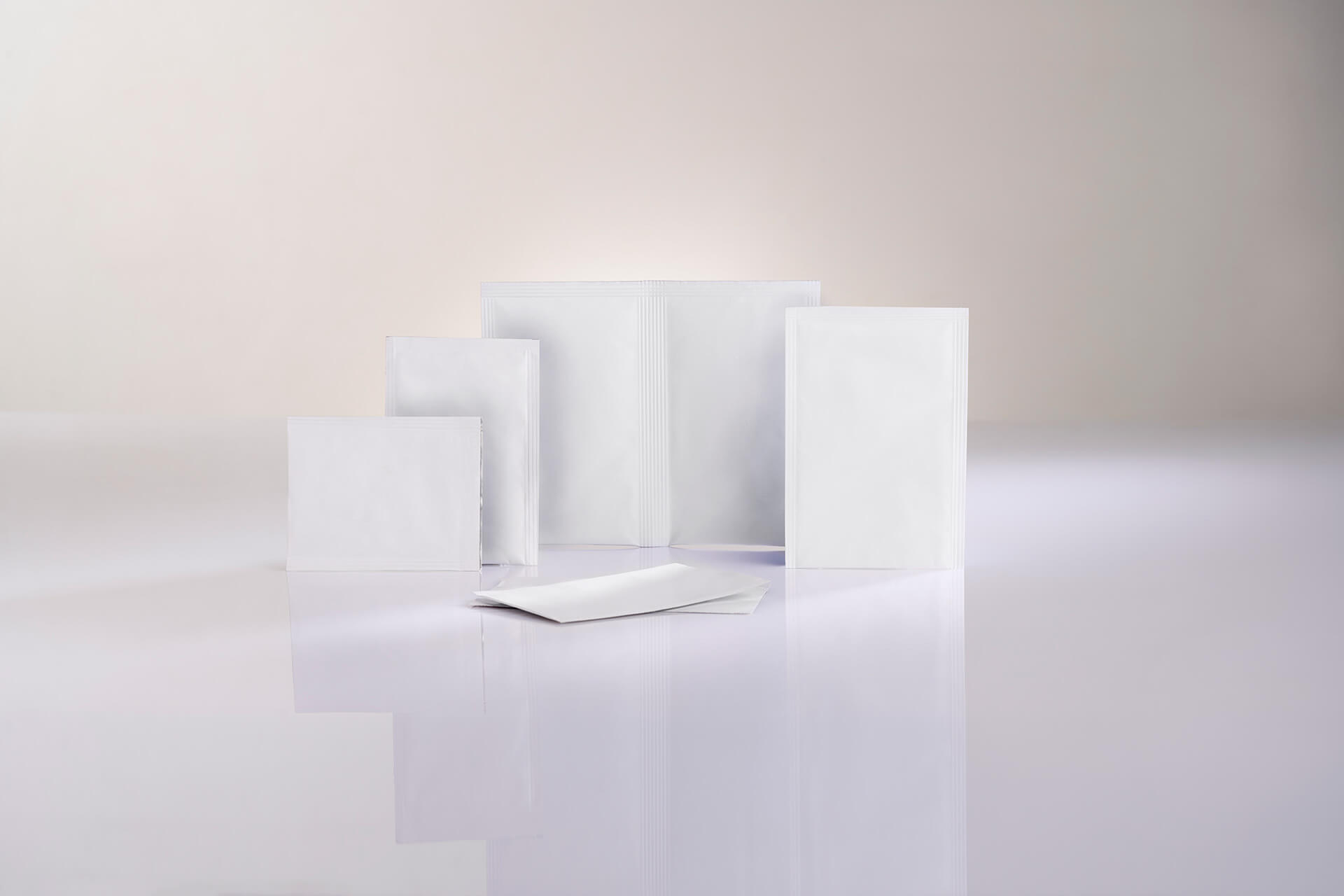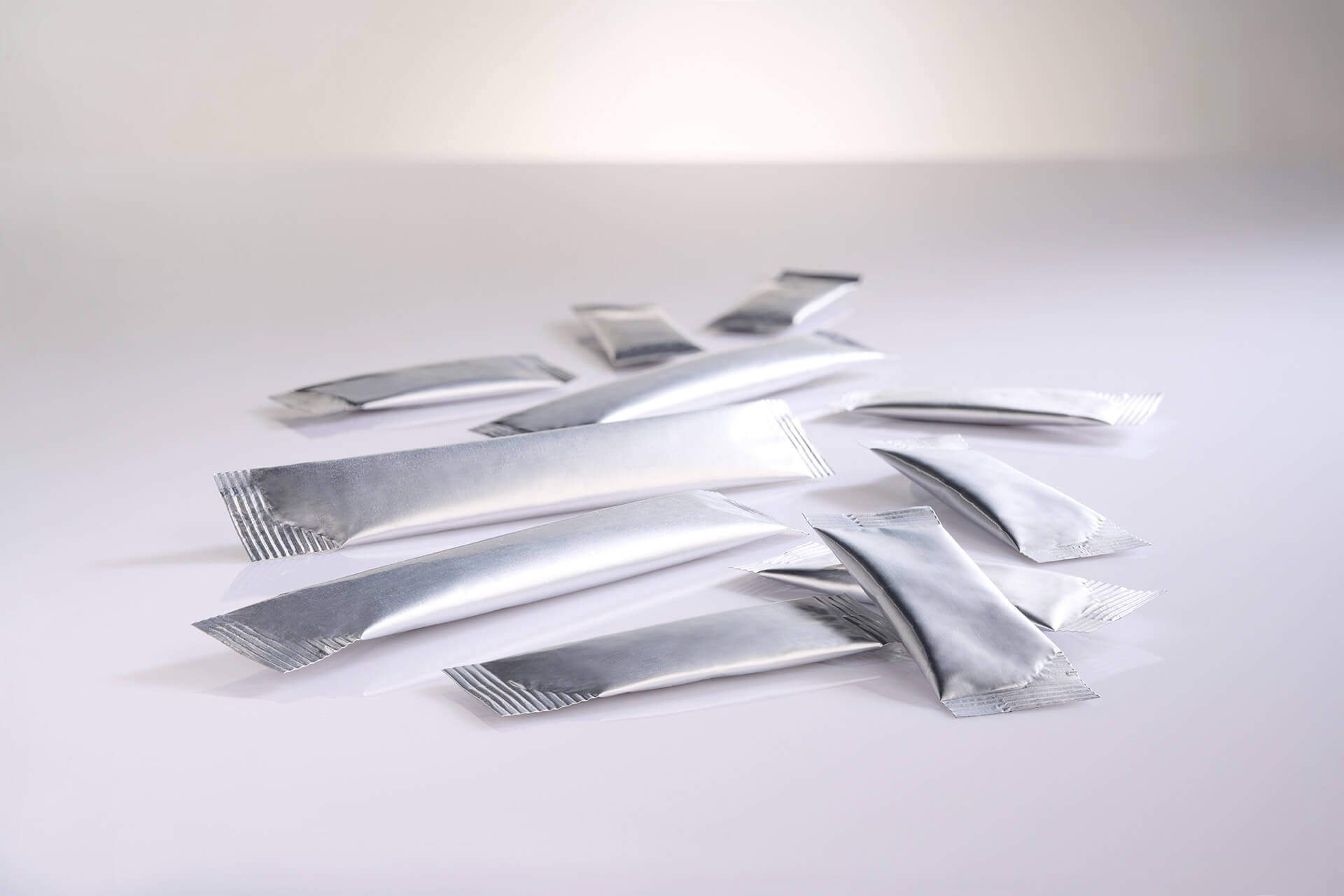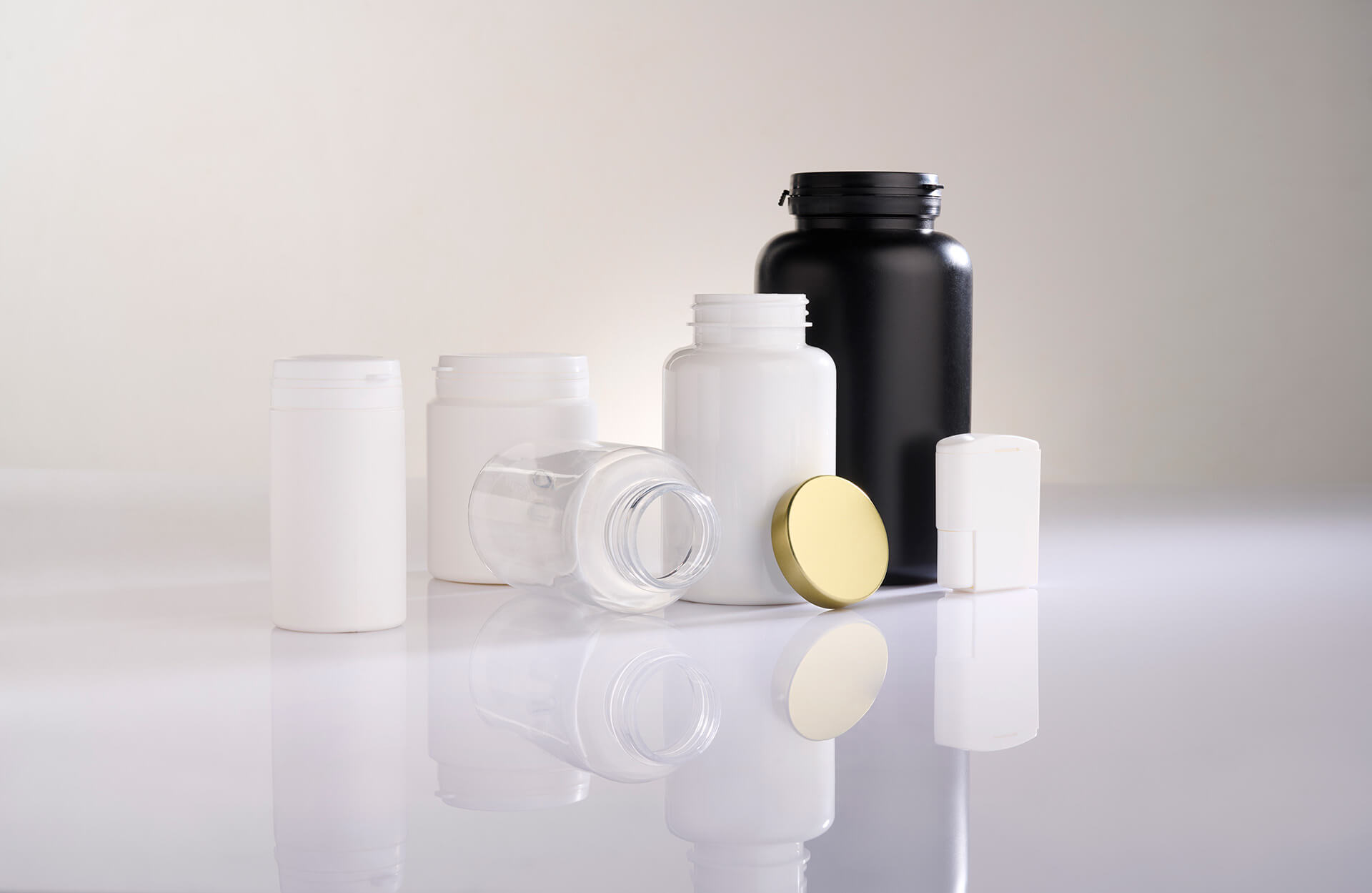 Our factories are equipped with aluminium/PVC blister-packaging machines allowing the packaging of manufactured dry formats in blisters: capsules and tablets weighing less than 1200 mg.
Different presentations may exist depending on the formats: presentation by 10, 14, 15 , 20 or 30.
The machines are equipped with automatic cartoners, for presentations ranging from 1 to 9 blisters per carton.
Aluminium can be neutral or printed, and we offer PVC or PVDC, depending on the type of product and market.
Our automated counting lines from filling to cartoning can be adapted to a wide variety of bottles and lids, with the possibility of sleeving and the placement of desiccant bags on the line.
Pill boxes: glass, aluminium, PE/PET, HDPE, transparent or opaque, in formats from 30 ml to 400 ml.
Lids: clip-on, screw-on.
Our laboratories also have a tube filling line suitable for tetrascored chewable tablets.
Packaging of liquid formats
Our lines can fill bottles ranging from 5 ml to 500 ml, with a wide variety of types of bottles: glass, PE/PET or HDPE, and classic caps, dropper, spray or with pipette.
We can package ready mixes, or prepare premixes in our preparation rooms. Sensitive mixes without preservatives may receive heat treatment before bottling.
Our lines can also ensure the packaging of essential oils.